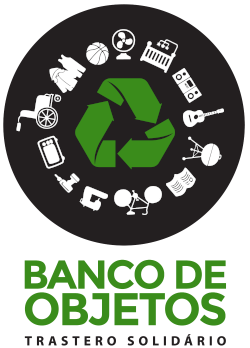 Una solución creativa de sostenibilidad ambiental a través del intercambio de objetos, reparación de objetos averiados y la transformación de los residuos de objetos en piezas de arte
Es un proyecto social de economía circular y de sostenibilidad ambiental impulsado por Barcelona Activa (2018-2019) que consiste en un reciclaje creativo: compartiendo objetos, reparando objetos averiados y transformando los residuos en arte objeto. Banco de Objetos se creó para dar una solución inteligente al consumo responsable, reducir el impacto ambiental y generar sensibilidad en la población en la reutilización de objetos y materiales.
Las actividades consisten en compartir objetos, reparar los objetos averiados y transformar los residuos de los objetos en arte objeto. Proyecto Banco de Objetos fue fundado y dirigido por Carolina Rivas en 2018 con el objetivo mejorar la cohesión social, incentivar la economía circular y reducir el impacto negativo ambiental. Modificando hábitos de consumo y promoviendo el consumo responsable así como generando sensibilización ambiental. Originalmente fue ubicado en un local en Baró de Viver de 2018 a 2019 a través de la subvención Impulsem el que Fas de Barcelona Activa. Dentro de las actividades que se desarrollaron destacan: Charlas informativas, Repair Café (reparación de objetos) Talleres de Reciclaje Creativo, Exposición de Arte Objeto. Se obtuvieron 35 alianzas con entidades sociales y de economia circular entre las que destacan: Fundacio Servei Solidari, Endeos, Coworking Sinergics Baró de Viver, Centre Civic Baro de Viver.
Aforo 2018-2019 fue : 534 participantes. Se pusieron circular 1.160 objetos + 45 objetos reparados. En tema de impacto negativo ambiental se evitaron 129,000 tonedas de C02 y se evito el 2,0% de coches circulando del parque vehicular en un 1 día. Se realizaron 21 objetos de Arte Objetos elaborados con residuos.
Actualmente el proyecto BANCO DE OBJETOS realiza dos de sus actividades: REPAIR CAFÉ, TALLERES DE RECICLAJE CREATIVO en diversas sedes. Entre las entidades que continúan colaborando destacan: Coworking Sinergics Baró de Viver, Nau Vila de Besòs, Aula Ambiental y Endeos
Aforo 2020-actualidad: 51 participantes
PREMIO: Banco de Objetos recibió en diciembre 2019. Premio MIT Make an Impact on Tomorrow otorgado por Henkel en el marco de su iniciativa.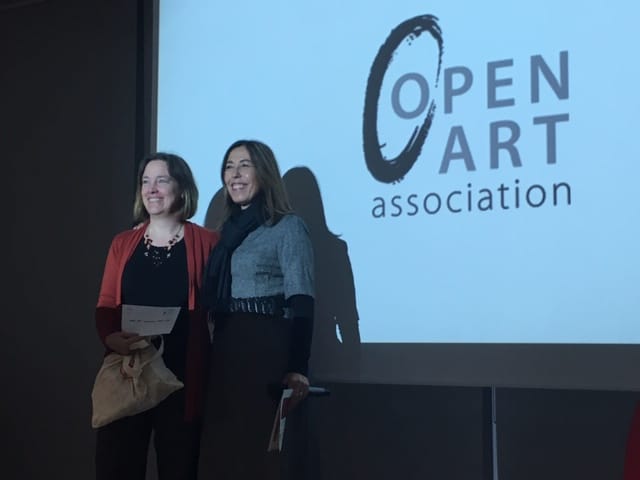 Publicaciones en PRENSA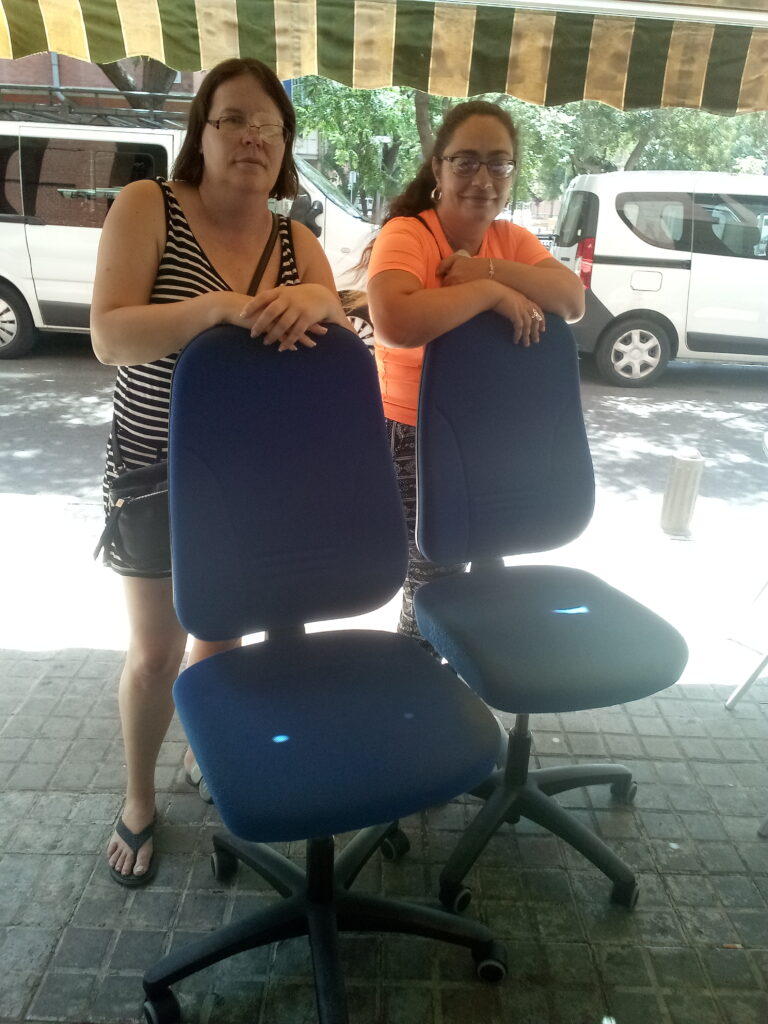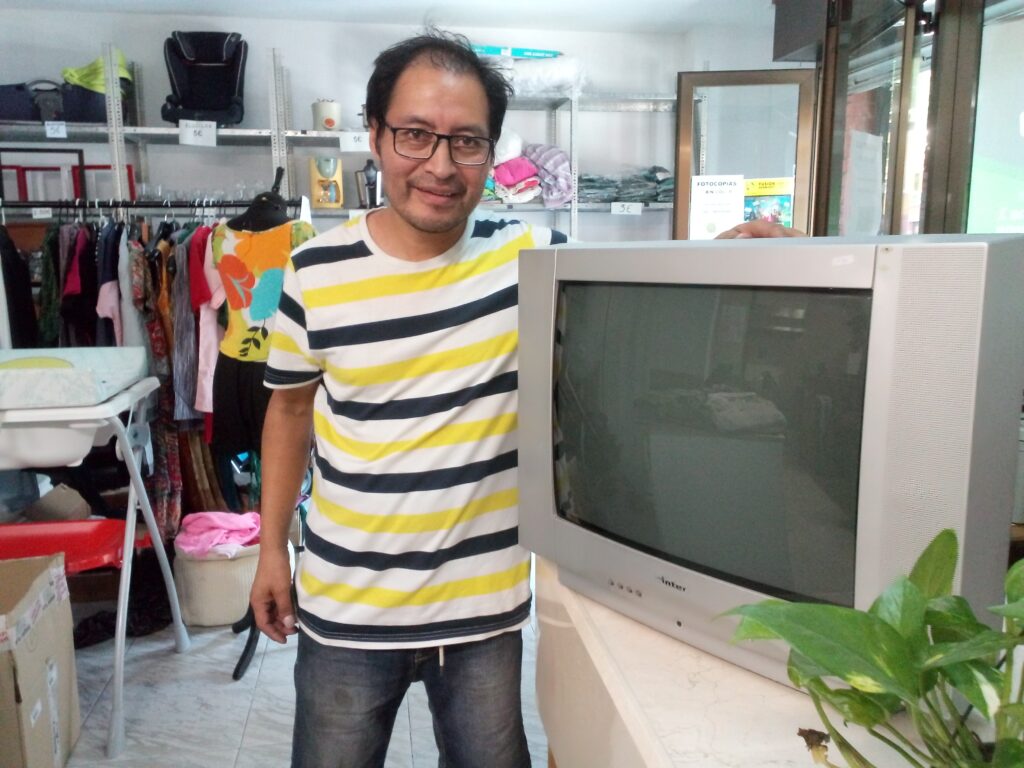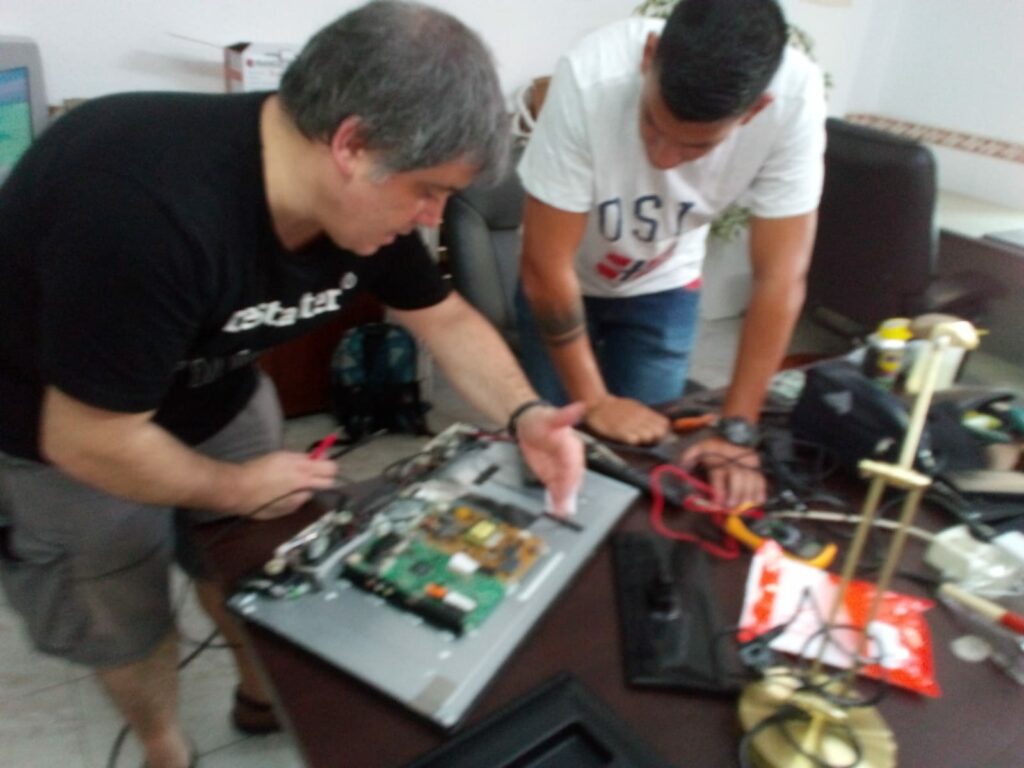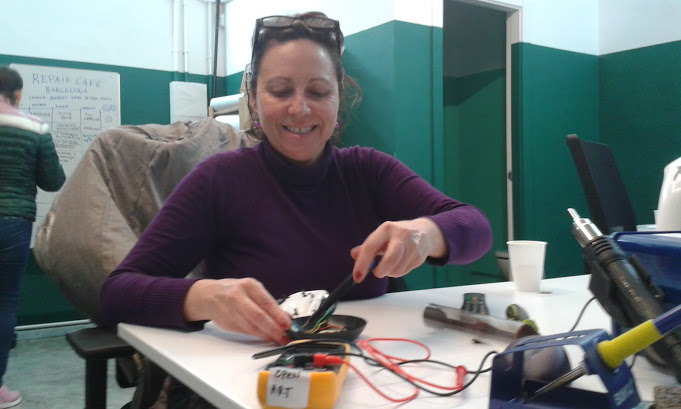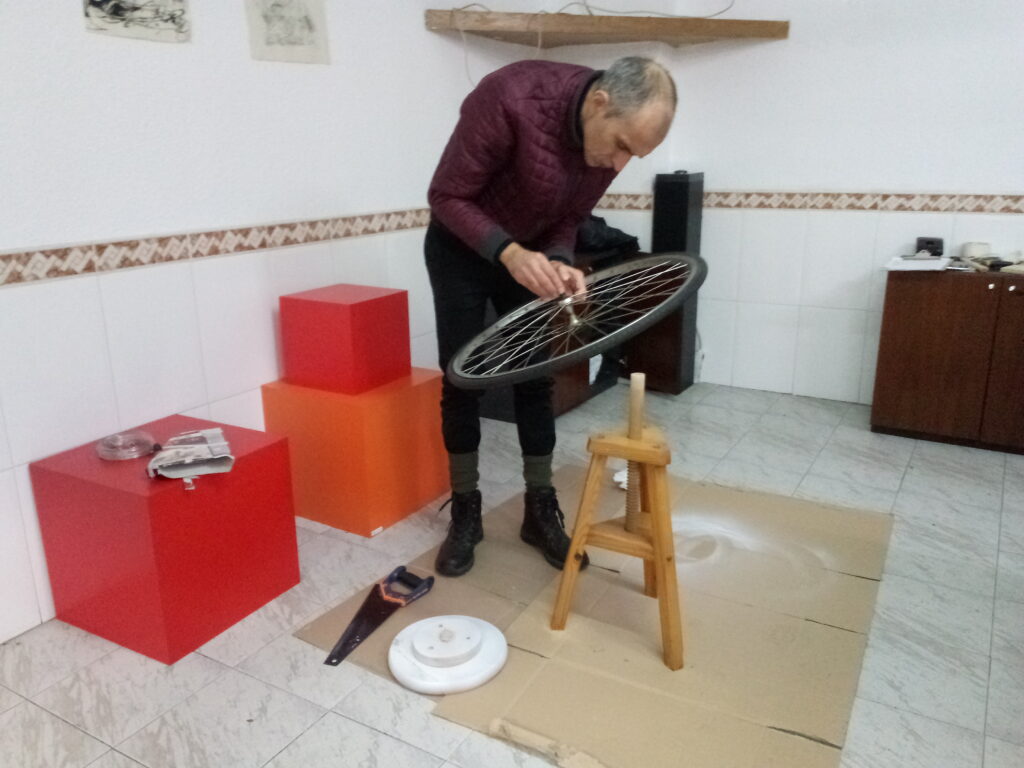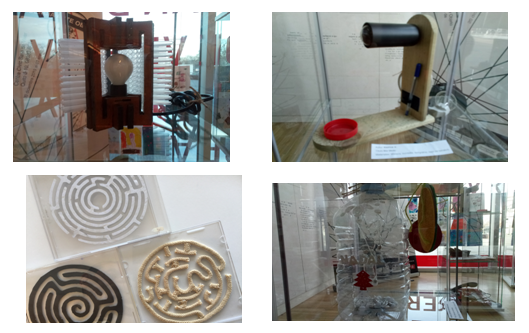 EL PAÍS, publicada el 19 de junio 2019 Por Mariano Ahijado
https://elpais.com/sociedad/2019/06/18/feliziudad/1560863286_430990.html
Entrevista en radio: ONDACERO Por Carlos Alsina y Robert Calvo. 26 de junio 2019.
https://www.ondacero.es/programas/mas-de-uno/audios-podcast/que-sabemos-deelectrodomesticos_201906265d134dbe0cf2c58953bd7daf.html
Canal de Televisión: Programa La Familia Barris (Baró de Viver) transmitido el 5 de diciembre 2019.
https://beteve.cat/la-familia-barris/baro-de-viver/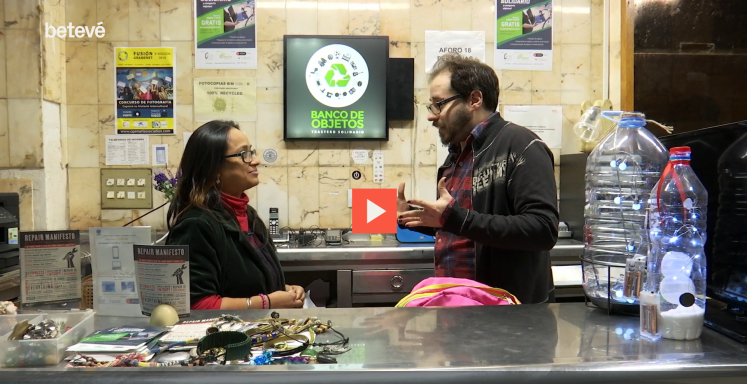 BANCO DE OBJETOS
English version
Traducción por Sofia Villalobos
The Banco de ObjetosinBaró de Viveris a circular economysocial and environmentalsustainabilityprojectdrivenby Barcelona Activa (2018-2019). It consists of sharing damagedobjects, repairing them and transforming the waste from the objects into art objects. The project is funded and directed by Carolina Rivas in 2018 with the objective of improving social cohesion, incentivize circular economy and reduce the negative impact on the environment by modifying consumer habits and promoting responsible consumption, as well as generating an environmental awareness.
Originally it was held in the premises in Baró de Viver from 2018 to 2019 facilitated by the subsidy of Impulsem el que Fas from Barcelona Activa.The Charlas Informativas, Repair Café (object reparation), Talleres de ReciclajeCreativo, Exposición de Arte Objeto are among some of the activities that were developed.
Thirty-five partnerships were forged with social and circular economy entities, among which the following are highlighted: FundacioServeiSolidari, Endeos, Coworking SinergicsBaró de Viver, Centre Civic Baro de Viver.
Capacity reached in 2018-2019: 534 participants.
Currently the Banco de Objetos Project conducts two of their activities: Repair café and Talleres de Reciclaje Creativo in diverse locations. Some of the collaborating entities are Coworking SinergicsBaró de Viver, Nau Vila de Besòs, Aula Ambiental and Endeos.
Capacityreached in 2020-present: 51 participants
Awards Received:In December 2019, Banco de Objetos received the MIT Make an Impact on Tomorrow award, granted by Henkel within the framework of their initiative.
Repair Café
Repairing while drinking coffee. Repair Café is a circular economy workshop that consists of repairing broken-down objects, such as; home appliances, computer equipment, and electronics. The objective is to promote change in consumer behaviour through reparation. Through empowering citizens through their repairing abilities, negative impact on the environment is reduced. This initiative was originated in Amsterdam and has more than 2093 locations worldwide. Open Art is the first association in Barcelona to obtain a license from Amsterdam to open a Repair in Barcelona. The first event took place in April 2019 and from then on, the workshops are frequently taking place across various locations. The permanent workshops are held atCoworking SinergicsBaró de Viver.
The Repair Café Barcelona is also an official member of Restarters United Kingdom. Recently it collaboratedwith Imperial College London on a study on the repair of home appliances.
This activity is part of the Banco de Objetos project. Banco de Objetos was born in 2018 as a Library of objects to share these objects, to repair the broken-down objects and transform the waste from the objects into art.
Activity Conductor:Andreu León De Cabo Sindín.
Director in Charge: Carolina Rivas.
Organized by: Open Art Association.
Collaborators: Repair Café Amsterdam, Coworking SinergicsBaró de Viver. Barcelona Activa, Endeos, FundacioServeiSolidari, Restartersfrom Barcelona andUnitedKingdom.
Repaired Objects: 61 objects
Capacity reached: 182 participants
Press publications
Three press releases:
—
Tendencia Arte Objeto.
Tendencia Arte Objeto is a creative recycling intervention and an artistic intervention in the environment art project.
The project was created in 2019.
Director in charge: Carolina Rivas.
Project subsidizedby:Departamento de Cultura del Distrito de Sant Andreu del Ayuntamiento de Barcelona.
The project consisted of conducting art object workshops from the waste of the objects. The Art Object workshops were led by Pilar Veléz, Daoud Sarhandi, and Marta Capa. The workshops were located in Baró de Viver, in Distrito de Santa Andreu. The activity was designed to enhance creativity and reduce negative environmental impact. Scrap materials like plastics, wood, metals, and clothes were used. The goal was to inspire the artists in the neighbourhood and its surroundings to participate in the workshops and/or the Art Object exhibition.Thus, promoting the artwork that was created in order to generate visibility for the artists and foster equal opportunities.
The exhibition titled TendenciaArteObjetowas carried out in the Centre CívicBaró de Viver on December 20th, 2019 to January 8th, 2020.
A total of twenty-one artworks were exhibited, and a collective presentation was carried out. Some of the artists that participated areMarta Capa, KatiaGiménez, Isabel Espada, José Luis Álvarez, Hirostoshi Kikuchi, Daoud Sarhandi, ZafirahSarhandi, Hannah Sarhandiand the students from 1 of l ESO of Escola Esperançaunder the leadership of their teacher María Ponce.
The artworksproduced were included in the creative recycling workshops conducted by ArnalBallester, Karina Omañaand Carolina Rivas within the framework of the project Banco de Objetos.
Capacity reached: 455 participants