Radio Pi is an independent online radio station that, together with OPEN ART, contributed to the creation of a programme called RADIO FUSION PEOPLE. Its aim was to promote cross-cultural musical diversity, encouraging social unity, and empowering the creativity of the migrant population through their music, with interview and report segments. This station demonstrates that intercultural fusion is endless, hence the name Pi.
The number of radio listeners reached between 2018-202 was: 1,300.
Radio FUSION PEOPLE aimed to improve social unification, equality, inclusivity, and citizen involvement, and to strengthen ties between diverse cultures and genders. This radio programme was born out of the need to build bridges between cultures.
The Fusion People programme sought intercultural participation opportunities. During the FUSION GRAMENET 2019 event, interviews were held with various singers from the Raval neighbourhood who attended the Raval Neighbourhood Festival in Santa Coloma de Gramenet.
Radio Pi as an independent radio station launched in 2017. Its founders were radio broadcasters and producers: Gustavo Romero (Argentina), Harold Lainez (Honduras) and Ramiro Boero (Argentina), in collaboration with Lucas Barrios from New Orleans radio McIntosh. In 2018, Association Open Art formed a partnership with its founders, Ramiro and Harold, to collaborate and provide a base for the station in Barcelona.
Nowadays, Radio Pi is an independent radio station that provides coverage of contemporary cultural diversity of 5 continents.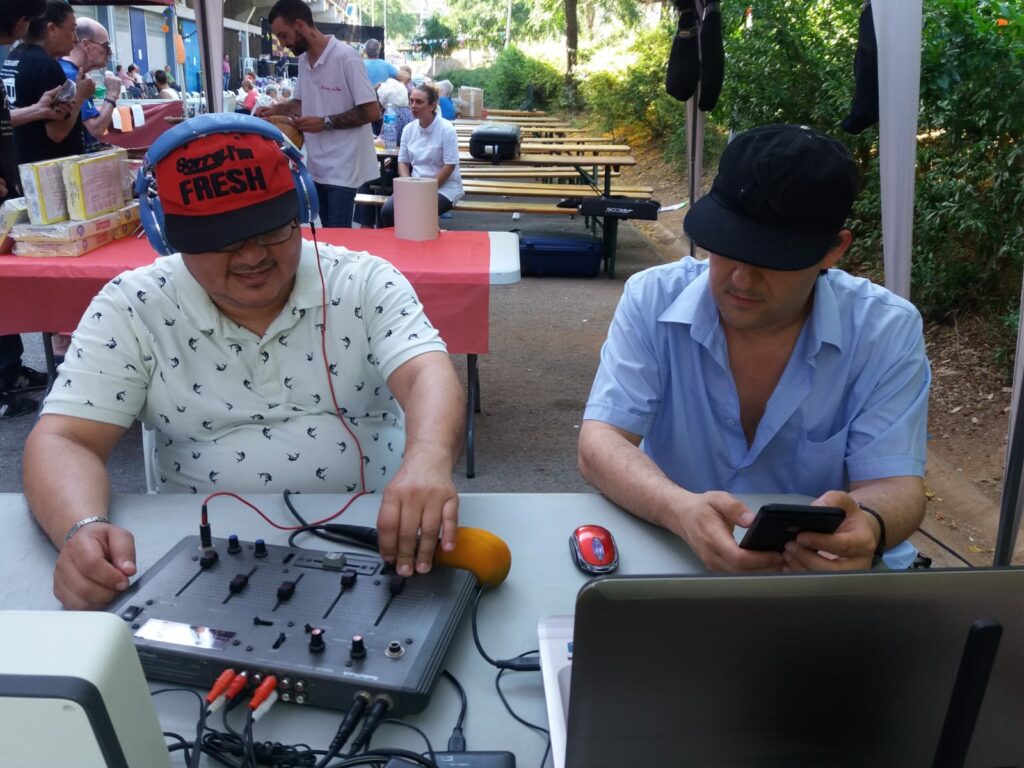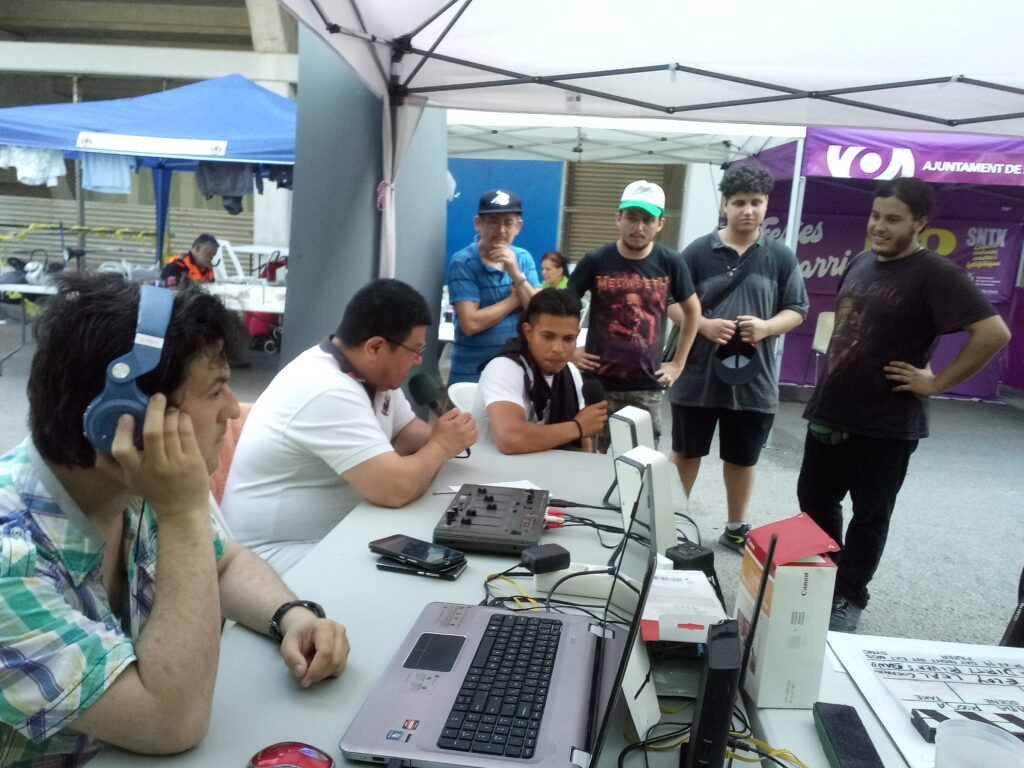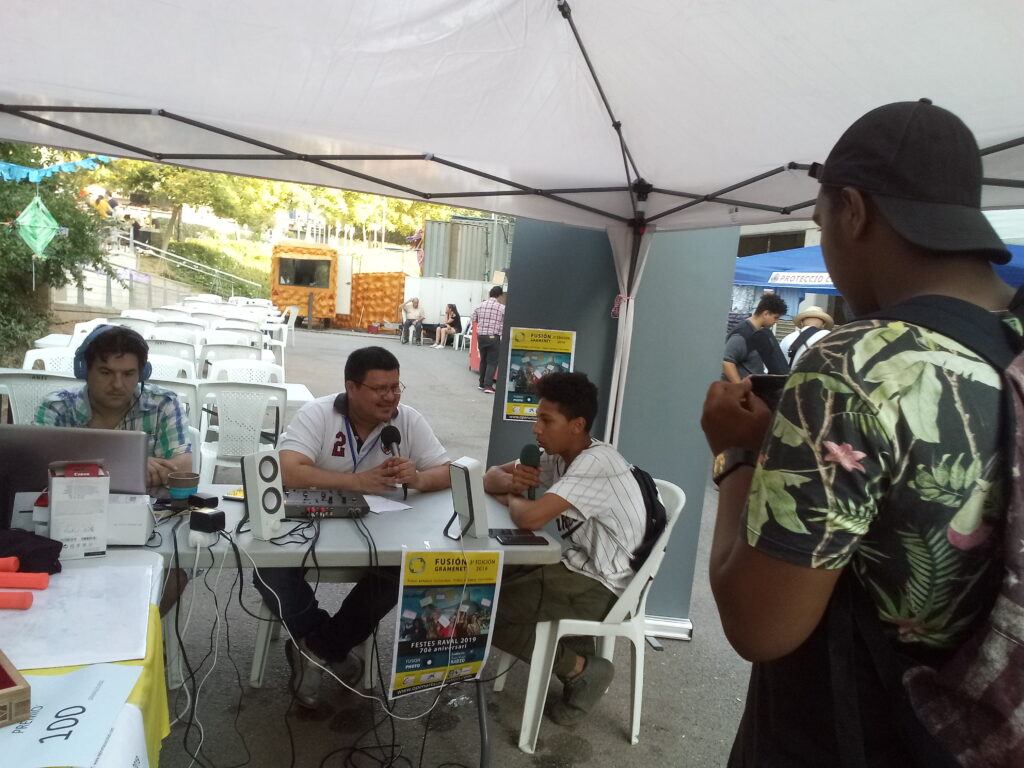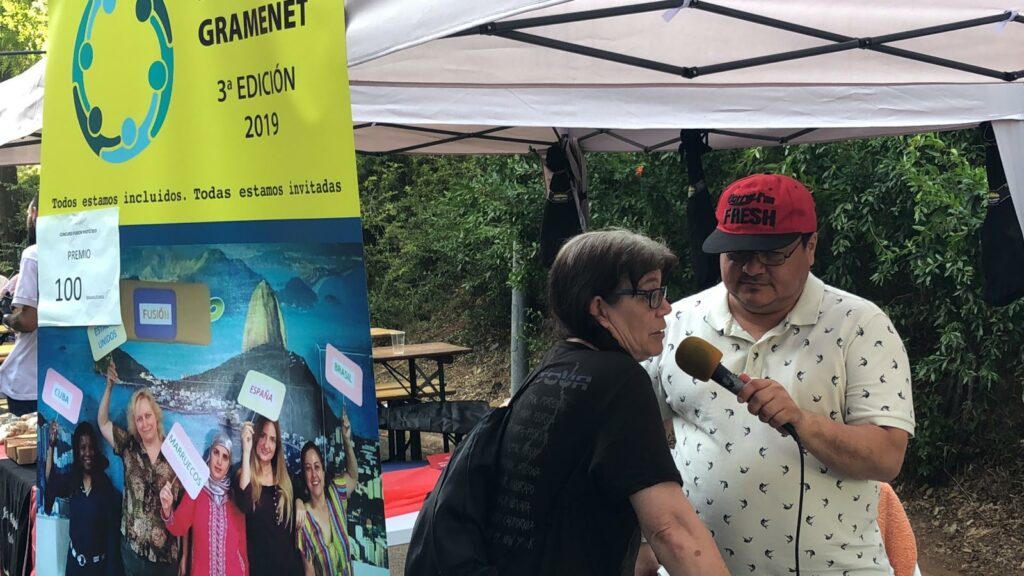 Translated by Elena Philpott